---
The 20-Foot Vertical Spin Tunnel (VST) is the only tunnel in the United States that can conduct dynamically-scaled, free-spin model tests.  Nearly every United States Air Force (USAF) and United States Navy (USN) fighter, trainer, and attack aircraft have been tested in the VST. Its unique 20-foot diameter vertical test section has been invaluable in specialized testing for high performance aircraft parachute and ordinance stability, spin chute sizing, spin mode analysis, and rotary balance force and moment data for simulation.  Additionally, surface pressure measurements, static force and moment, and forced oscillation tests are supported.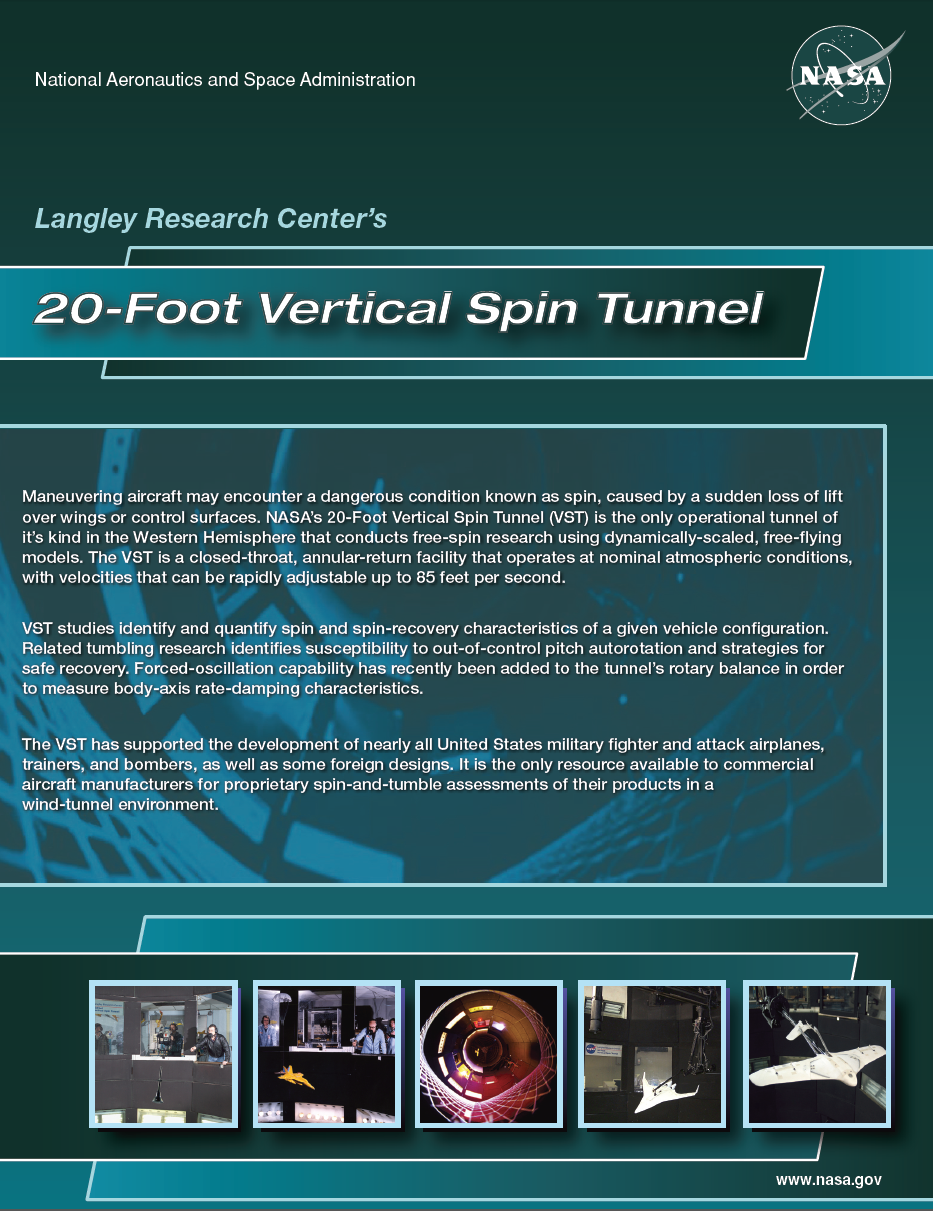 The personnel at the VST are internationally known spin prediction experts on the unique techniques for testing aircraft designs.  Their skilled application has resulted in a myriad of lessons-learned from high performance military aircraft that are currently being applied to commercial transports, parachutes, general aviation, as well as spacecraft. Manned and unmanned space vehicles have been tested in the VST, which is ideal for free-falling dynamic stability testing.
The Orion Launch Abort System and Crew Module, X-38, Blended Wing Body aircraft, and the ARES Mars Airplane have been some of the notable Langley test success stories.  The knowledgeable VST staff delivers an efficient, integrated research capability in a unique, low-cost environment designed especially for you.